It's been quite a while since I took the time to update this blog. Many things have happened in the meanwhile, though. The most important happening for me is that I launched an iPad app and I founded a company called 3rd Cloud last week.
Hello, Chords + Lyrics! ¶
An annoying problem amateur musicians might be familiar with is that chords or tablature websites all look very differently, format their song data in various formats, and oftentimes are just plain ugly. Oh, and they're generally paved with ads, too. So to scratch our own itches, I teamed up with @jr00n from StudioWolff to create Chords + Lyrics.
Chords + Lyrics is a simple music manager for your iPad that allows you to easily import songs and lyrics from your favorite chords website (that means: any website—it recognizes the chords semantically):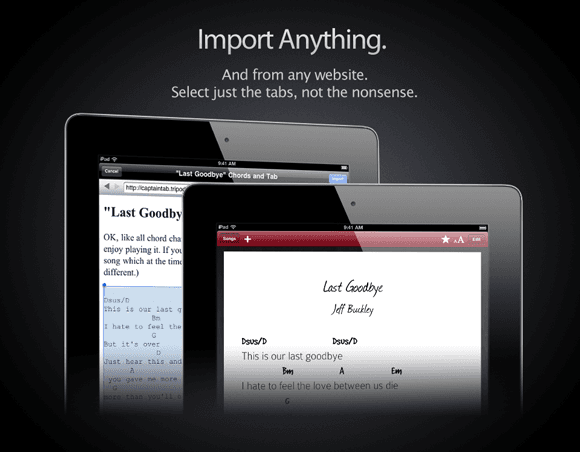 Once imported, the chords become editable objects in the form of bubbles, which makes it easy for you to edit or finetune the imported songs. A carefully selected choice of fonts is used to create a readable and uniform look and feel for your song's chords and lyrics: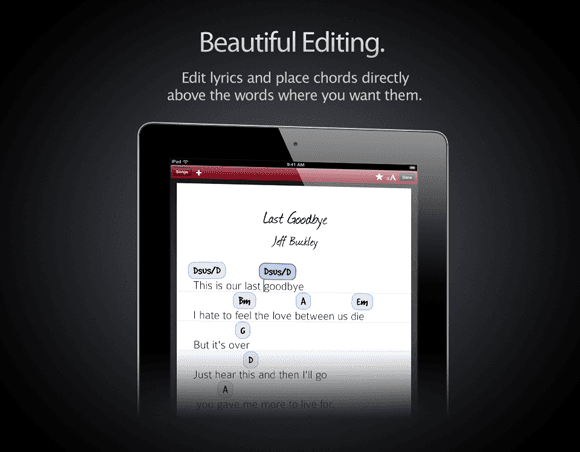 Furthermore, once the editing is done, you can simply take Chords + Lyrics on stage with your band or solo performance and leave your stack of sheet music at home. When the device is rotated into landscape orientation, the user interface transforms into a big music stand that arranges the songs of choice as a stack of virtual music sheets in the order of your playlist: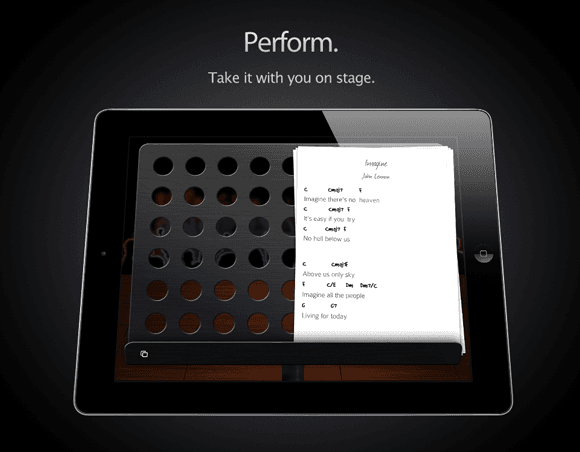 You can get a sneak peak of the app by watching this video:
The app is sold at $5.99. Check us out in the App Store.

The Role of Appsterdam ¶
Jeroen and I met during iOS Dev Camp last March and immediately were excited with the idea for Chords + Lyrics. We even received the Most Likely to Succeed award from Dom Sogolla and Mike Lee at the end of those two days, which got us even more excited about the project.
We started hacking away at it in our spare time for the next few months. While at the same time, by some kind of lucky coincidence, the same Mike Lee started building an awesome developer community for app developers: Appsterdam.
Many of our thanks therefore go out to all of the Appsterdammers, in particular Mike and Judy, for inspiring us at the moments we got stuck and for the helpful pieces of advice we got from them. Without the Appsterdam community, the project may have never seen the light of day, or be much less awesome.
Let this be the first of many apps!
Other posts on this blog